Classified Ad - Annunci economici

Petites Annonces - Avisos clasificados

This page is devoted to the exchange of informations and mutual help among collectors to find and trade pins.
Send me your advertisements to search the pins that you need for your collections and your e-mail. I'll put them on this page and we'll try together to help each other. Send your photos and e-mails to the e-mail: pins@pinseurope.com .



Questa pagina è dedicata allo scambio di informazioni e aiuto reciproco fra collezionisti per la ricerca e lo scambio di pins.
Inviate i vostri annunci di ricerca delle pins che vi interessano e insieme ci aiuteremo. Inviate le vostre e-mail con informazioni e foto alla casella pins@pinseurope.com .



Cette page est dédiée à l'échange de renseignements et à l'aide réciproque entre collectionneurs pour chercher les pin's.
Envoyez-moi vos annonces pour chercher les pin's pour vos collections. Je mettrai vos photos et vos e-mails en cette page et ensemble nous entraiderons. Envoyez vos photos et e-mails à la e-mail pins@pinseurope.com .



Esta página es dedicada al intercambio de informaciones y a ayuda recíproca entre coleccionistas para buscar pins.
Mandáis vuestros avisos para buscar los pins para vuestras colecciones y vuestra e-mail y yo las publicarés en esta página y conjunto nos ayudaremos. Mandáis las fotos y las e-mail a esta direccion pins@pinseurope.com .

Marco Maiani - Italia - pins@pinseurope.com
I'm looking these pins to complete the London 2012

'www.insidethegames.biz'

puzzle. The pins that I need are the

'Bear' 'London2012' 'Rio 2016'

and the

'2020'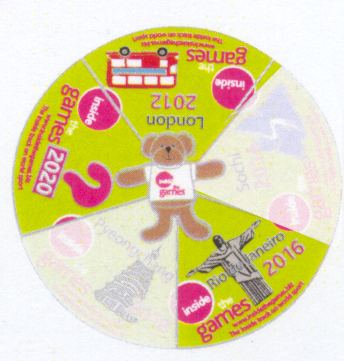 Christian Minet - christian_minet@hotmail.com

Je recherche des pin's sur les Pipe clubs

I'm looking for pins from Association of Pipe smoker's





Yves Delaporte - yves.delaporte@nordnet.fr

J'achète tous les pins en relation avec les sourds, les sourds-muets, la surdité, les associations de sourds, le sport sourd, les Jeux silencieux internationaux, la langue des signes, l'abbé de l'Epée (premier instituteur d'enfants sourds-muets)

I buy all the pins related to the Deaf, deaf-mutes, deafness, deaf Associations, sport of the Deaf, silent international games, sign language, abbe de l'Epee (first teacher of deaf-mutes children)




David - L.E.Pins@erols.com

David is looking for police pins. He can offer American Union (AFL/CIO) pins.





Tom and Sue Chestnut - U.S.A. - tomchestnut@tds.net

They are looking for "Agence France Press (AFP)" media olympic pins to buy or to trade





Stefan Schulz- Germany - niste@gmx.de

He's looking for Petanque pins





Luis Angel - Valladolid España - luisangelvalladolid@yahoo.es

Busca pins de Cruz Roja desde todo el mundo




Marco Maiani - Italy - pins@pinseurope.com

I'm looking these pins to complete the Salt Lake 2002

'Holidays in the Wasatch'

Christmas tree puzzle. The pins that I need are the

'12-25-01'

and the

'12-25-00'




Oscar Fernandez Gutierrez oscar.fernandez@daimlerchrysler.com

Busca pins de Mercedes Benz


Mariano Vesperini - Italia - rossana2150@libero.it

Cerco e compro PINS ITALIANI TEMATICA CICLISMO. Scambio anche con altri pins.


Leborgne Johnny - France - leborgne_johnny@hotmail.com

Je recherche tous les pins disney, signé ou pas, achat possible mais je préfére faire des échanges. Merci beaucoup.


Marco Maiani - Italia - pins@pinseurope.com

Cerco le seguenti pins per completare la collezione dei Simpson delle Dolcerie Veneziane: Burt angelo con fionda e testa di Homer col disegno del cervello. Mi servono le pins colorate nella foto.


Paolo Salviato - Italia - esap@inwind.it

Paolo cerca pins e patches a tema motociclistico


Cyril - France - cyril.melik@9online.fr

Cyril recherche des pin's Elf


Your advertisements here - I vostri annunci qui
vos annonces ici - vuestros avisos aquí

Thanks ! Grazie ! Merci ! Gracias !