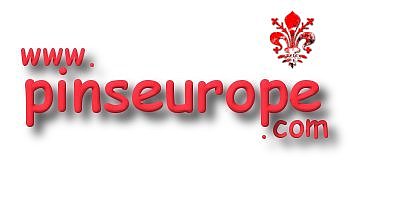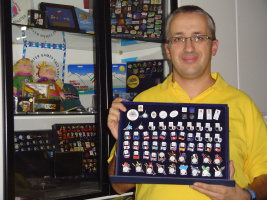 Welcome to the Marco Maiani pins collection home page - Florence Italy
Benvenuti nella home page della collezione di pins di Marco Maiani - Firenze Italia
Bienvenue dans la home page dediée à la collection de Pins de Marco Maiani - Florence Italie
Bienvenidos en la home page de la colleción de pins de Marco Maiani - Florencia Italia


Ultimo Aggiornamento * Last Upgrade
Derniere Mise à jour * última Actualizacíon * Letztes Aktualisierung
19/05/2013


dd/mm/yyyy

New pins to trade.
Nuovi pins da scambiare.
Neufs pins à échanger.


Nuevos pins para intercambiar.

New objects to trade with pins.
Nuovi oggetti da scambiare con pins.
Neufs objetcs à échanger avec pins.


Nuevos objetos para intercambiar con pins.

Scrivetemi! Write me!

Écrivez-moi ! Escribeme!

pins@pinseurope.com
Italiano Français English Español



Solidarity. This web site support: - Solidarietà. Questo sito sostiene:
Solidarité. Ce site web soutient: - Solidaridad - Esto sitio web ayuda:
Solidarität - Dieser Internet-Site hilft:






TOP 50 des sites sur les pin s

Copyright Marco Maiani 1999 - 2013
Webmaster Marco Maiani
I marchi registrati appartengono ai rispettivi proprietari